Thank You for your continuous support during the year,

" Wishing you a Happy Easter!"

* * * *





Jewellery Links is a reputable costume jewellery company with experience for over twenty years. Our products are with high quality and reasonable prices and can meet European and North American lead free and nickle free standard. Most importantly, we know the market and the needs of our customers!


The main objectives of buyers, importers and wholesalers are to source liable products at competitive prices. In addition, it would be even better if they can select from wide ranges of products and buy at flexible quantity. These goals seems straightforward but they are difficult to achieve but Jewellery Links can help you!
| | |
| --- | --- |
| | Products -our products include a wide range of costume jewellery, gift and accessories such as earrings, necklaces, brooches, bracelets, bangles, tie-clips, cufflinks, jewellery sets, chokers, rings, belt chains, hair accessories, toe rings, anklets, hair accessories, key-holders, photo frames, desktop items, gift sets and gift packages etc. |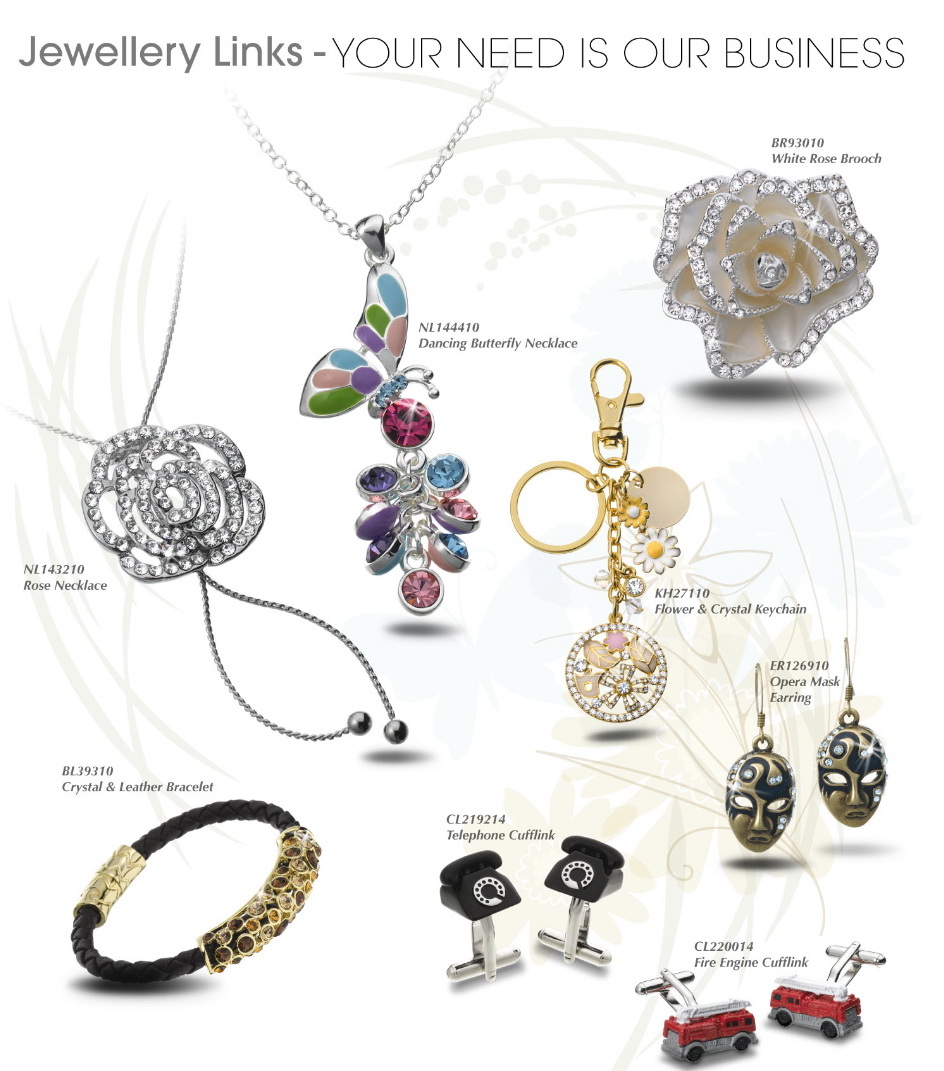 Materials - our trendy and affordable fashion jewelleries are made from different kinds of metal and sterling silver, beautiful handicrafts are made from natural material like gem, crystal, shell, leather and bead etc.
We do OEM and ODM according to customers need. We offer high quality products with nickel free, low lead and cadmium which are complied with European and American standard. For plating metal we offer two and three tones, matt gold, burnished gold, antique-silver, rhodium, gun metal and epoxy etc.
Customers - our customers are from all over the world and mainly from North America, Europe, Japan and Australia. We know the special needs and we are trend conscious to different markets.
| | | |
| --- | --- | --- |
| | | NEW- - As our founder is a devoted christian, in order to share her religious faith and passion for jewellery making with everyone, she has set up her own brand "HOSANNA" for christian jewellery in 2012. Some of these items are posted in catgory 'Hosanna-Christian Items' for reference. |